Our Recipe for Success
Port of Subs has an efficient, scalable, and proven business model.
OPERATIONS ADVANTAGE
Port of Subs is an established brand repeatedly featured in Entrepreneur's Franchise 500, providing a trusted and reputable foundation.

Offer a fresh selection of subs, salads and wraps – our recipes, along with top quality products, deliver the taste you crave!

Restaurants are designed with 2+ make lines to greatly improve customer service while accommodating the rapidly increasing demand for digital orders.
Proprietary Restaurant Management System
Provides franchisees with a competitive advantage in today's marketplace. You'll have a "Restaurant In Your Hand", with real-time access to sales data and analytics.
Our Approach to Innovative Ordering
Integrates digital touchpoints to maximize brand accessibility – allowing customers to order their sliced fresh favorites any way they choose, whether on mobile, web or in- store.
State-of-the-Art Virtual Training Platform
Gain access our extensive collection of virtual training courses and interactive content, then track your team's progress as they build and strengthen new skills.
Web-Based Tools to Control Costs & Maximize Profits
Track inventory, perform physical counts, forecast sales, predict inventory needs, and automate ordering. We incorporate analytics and alerts that help to manage waste, reduce theft, and identify other cost savings.

Easy-to-use tools labor management and scheduling tools streamline scheduling, control labor costs, and increase employee communication.
Simply Managed Marketing Tools
3-tier marketing strategy to maintain top-of-mind awareness through robust national, regional co-op, and store level marketing programs.

Utilize our Brand Hub to customize and order marketing materials, execute turn-key direct mail campaigns, and access a detailed trade area analysis and targeted segmentation counts.

Port Perks Rewards incentivize new guests to stick around after they make a purchase, build a relationship with members, motivate visits, and ensure our loyal guests feel valued. Create a direct channel for advertising outreach when guests opt-in to our messaging programs.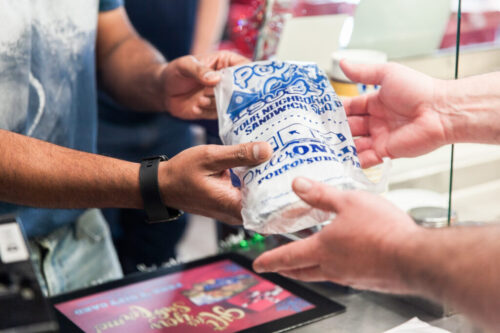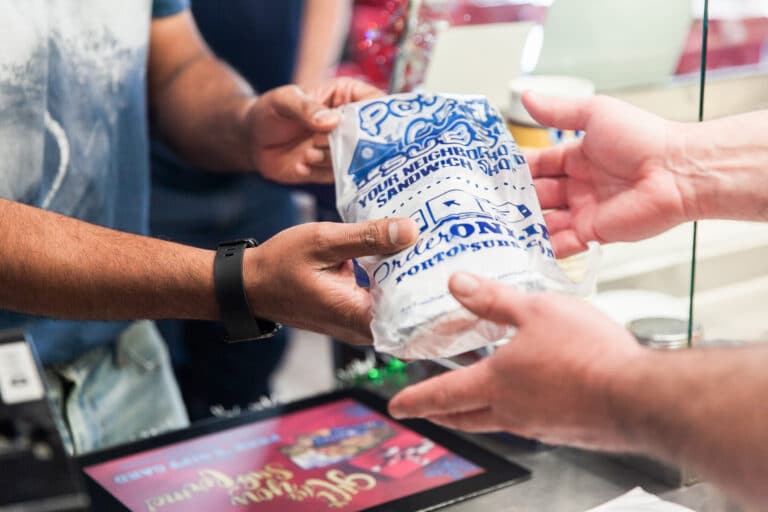 ARE YOU READY?
Learn more about owning your very own sliced fresh franchise!