Path to Ownership
SINGLE-UNIT
We're committed to your success! Our 8-step process is carefully designed to be a seamless and guided experience, ensuring that you have the resources you need to build and grow your Port of Subs franchise with confidence. You can count on us to be there for you every step of the way!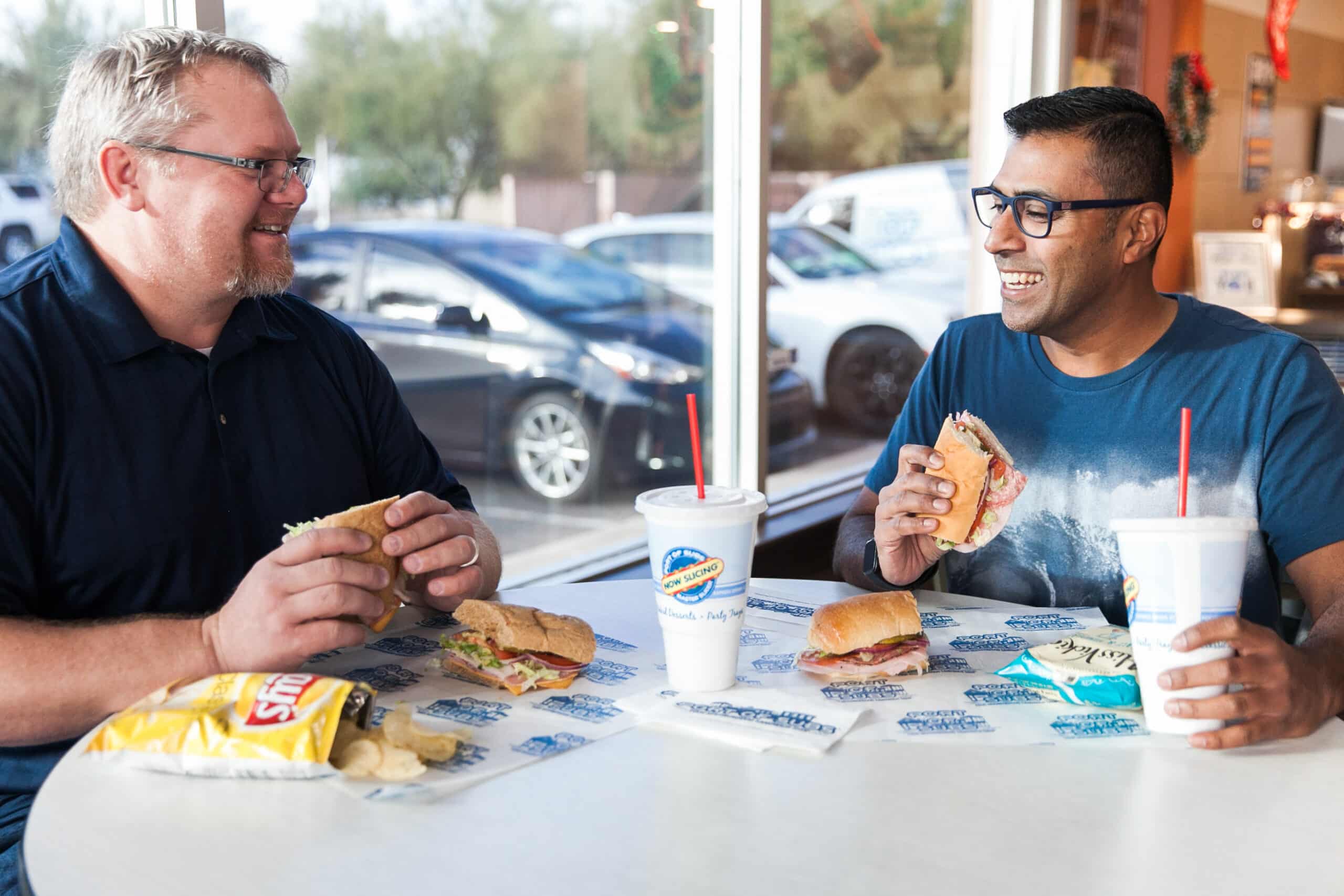 #1 Connect
Are you a food enthusiast with a natural ability to build relationships and a strong entrepreneurial drive? Look no further than Port of Subs!
Explore our website to learn more about our brand, mission, and delicious menu. Share your contact information, and we'll be in touch to discuss how we can work together to bring the unique taste of Port of Subs to a neighborhood near you!
#2 Exploratory Call
This call is all about finding the perfect fit!
We want to understand your interest and goals with Port of Subs, and learn more about you. We'll answer your questions and dive into your expectations for this opportunity. Our goal is to understand you better as we explore if we're the right match for your entrepreneurial journey.
#3 Due Diligence
After submitting your Franchise Financial Application, you'll review the Franchise Disclosure Document (FDD). 
Our next discussion will focus on diving deeper into financial data, assessing your financial capability, and other important details. If you're seeking financing, our team will guide you through the bank/loan process, providing necessary documentation and connecting you with trusted financial partners who specialize in franchise financing.
#4 Discovery Day
Join us for an immersive Discovery Day at a Port of Subs restaurant, where you'll experience the brand and culture firsthand!
You'll have the opportunity to witness our operations in action, interact with our team, and gain valuable insights into the daily operations. You'll have the opportunity to meet our leadership team and members from each department. We value open communication and collaboration, and this is an excellent opportunity to establish a strong working relationship with our team.
#5 Seal the Deal
Once you've completed the due diligence process and are ready to take the next step, it's time to sign your franchise agreement.
This marks an exciting milestone as you officially become a Port of Subs franchisee!
#6 Site Determination & Construction
Our experienced real estate department will work closely with you to find the best site for your new Port of Subs restaurant.
We'll assist with lease negotiations, site approval, and all the necessary permits and licenses. Our team will also assist with pre-construction layouts and equipment ordering. You can count on our expertise and support every step of the way as we bring your franchise location to life.
#7 Training Program
Our training program utilizes online learning, corporate classrooms, and on-site restaurant training to ensure you and your entire team are well-equipped to provide top-notch service to your guests from day one.
With a combination of corporate and local restaurant training, we'll ensure you have the knowledge and skills to thrive in your Port of Subs franchise, both before and after your grand opening!
#8 Opening Day
The big day has arrived!
After your unwavering commitment, hard work, and meticulous preparation, it's time to open the doors of your Port of Subs franchise to your friends, neighbors, and community. Our team will be there to provide guidance, resolve any challenges, and support your success.